About Coda Music
Since 1986 Coda Music have been selling, buying, importing, exporting, repairing and setting up guitars. Guitars and guitar related products are all we sell….Please have a browse around our web site or better still visit our stores as we have a truly fantastic selection of instruments to choose from. All of our staff are guitar enthusiasts with over 200 years of combined experience! You can be sure of always receiving great advice should you need it whether in store or online. We are always happy to take your guitar in part exchange and will always do our best to come up with a deal you are delighted with.

Electric Store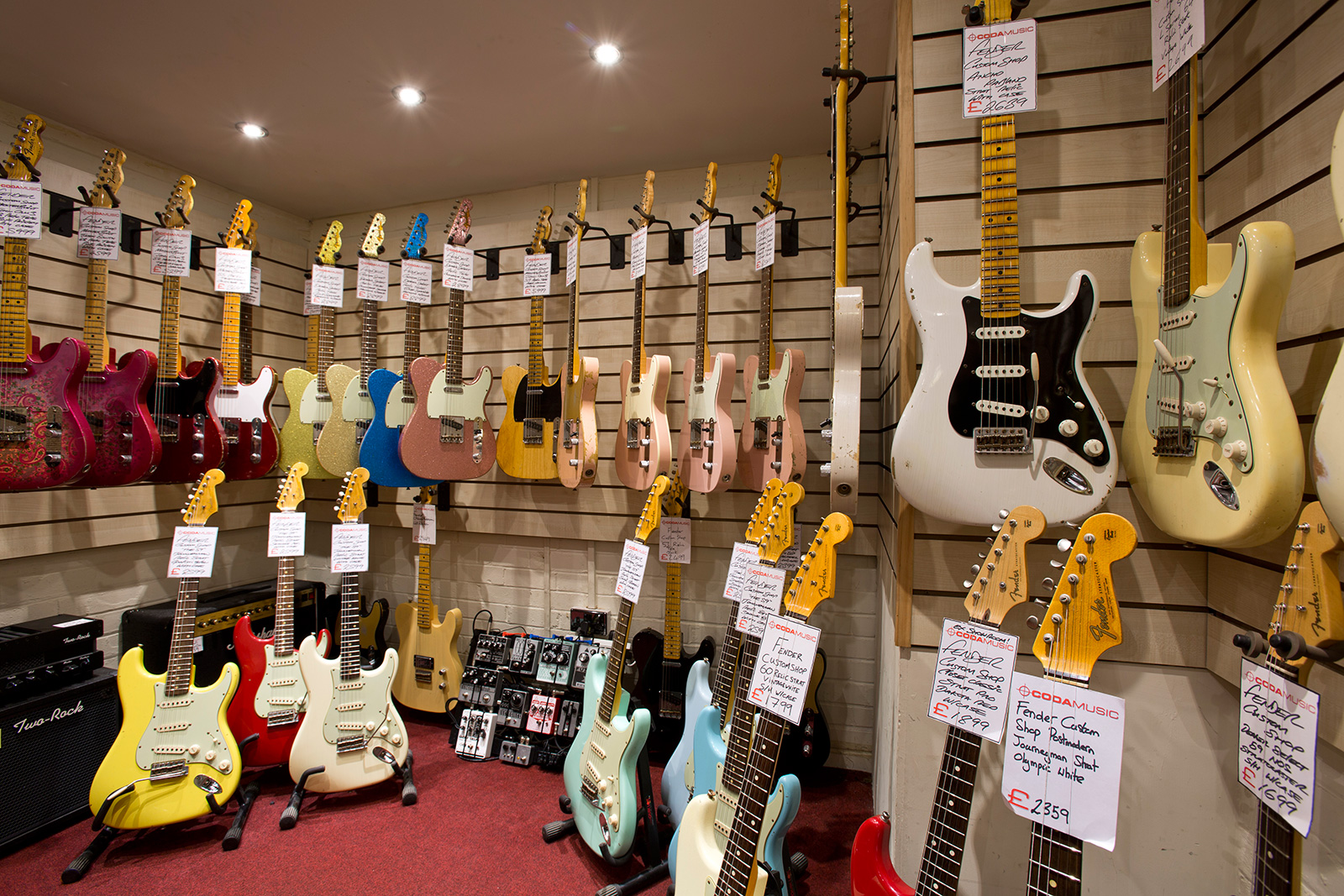 Our electric guitar store has always stocked a huge range of Fender and Gibson guitars, in fact we are one of the largest Fender Custom shop centres in the world and have been enthusiastically selling them since the Custom shop began back in the 1990's. Many other products are stocked in depth, as you would expect from a full line guitar store, including directly imported guitars, amps and FX from around the world that up until now have not been readily available in the UK...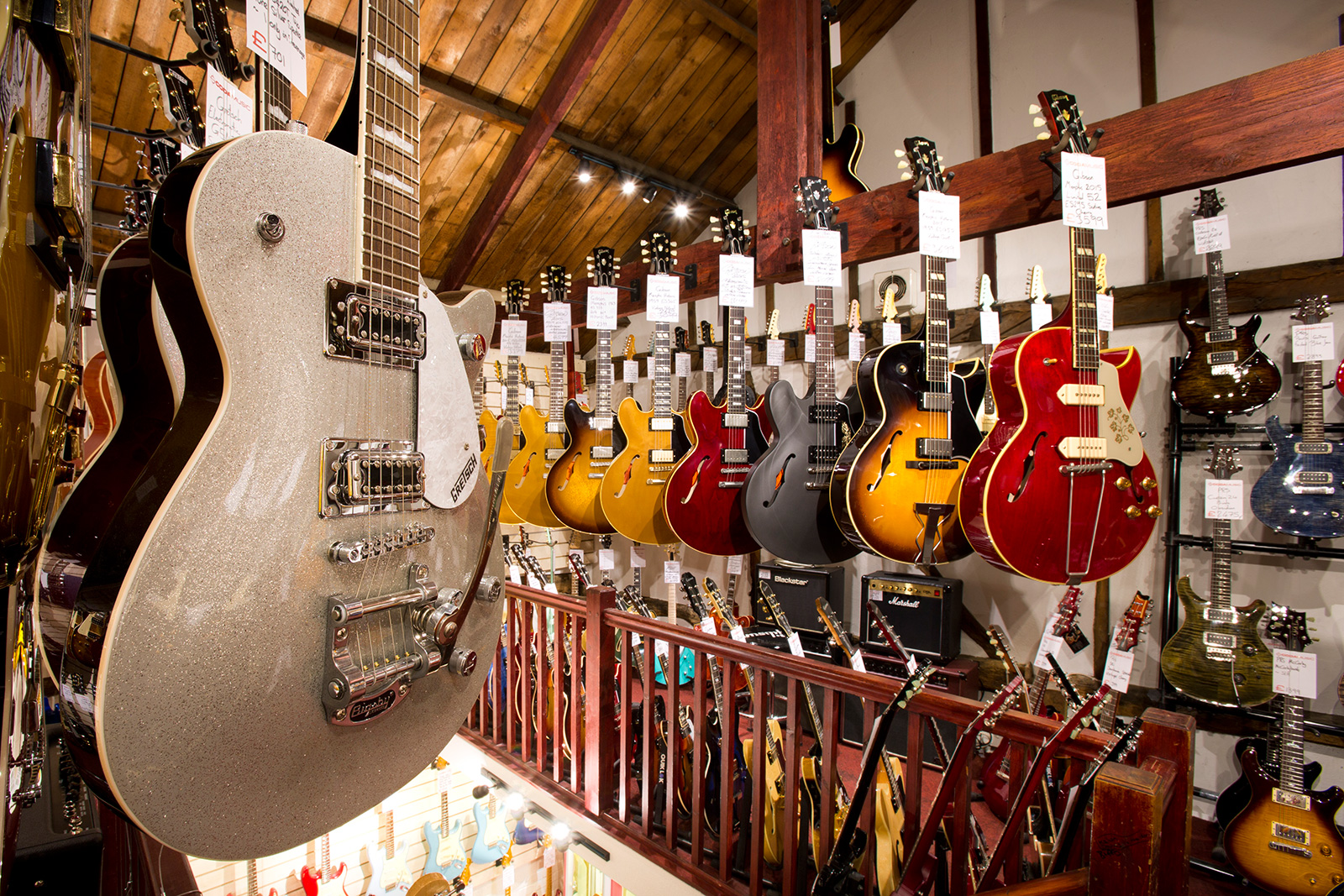 ...Guitars from Echo Park, Fano, K-Line and Kauer. Amplification from Carr, Two Rock, Louis electric, Bad Cat, Swart, Fargen, Tone King, Magnatone and Redplate, plus effects from smaller manufacturers such as Earthquaker Devices and Fairfield Circuitry are just some of the products available for you to try in our quaint 18th century store with adjoining galleried barn situated in the heart of Stevenage Old Town.

Acoustic Store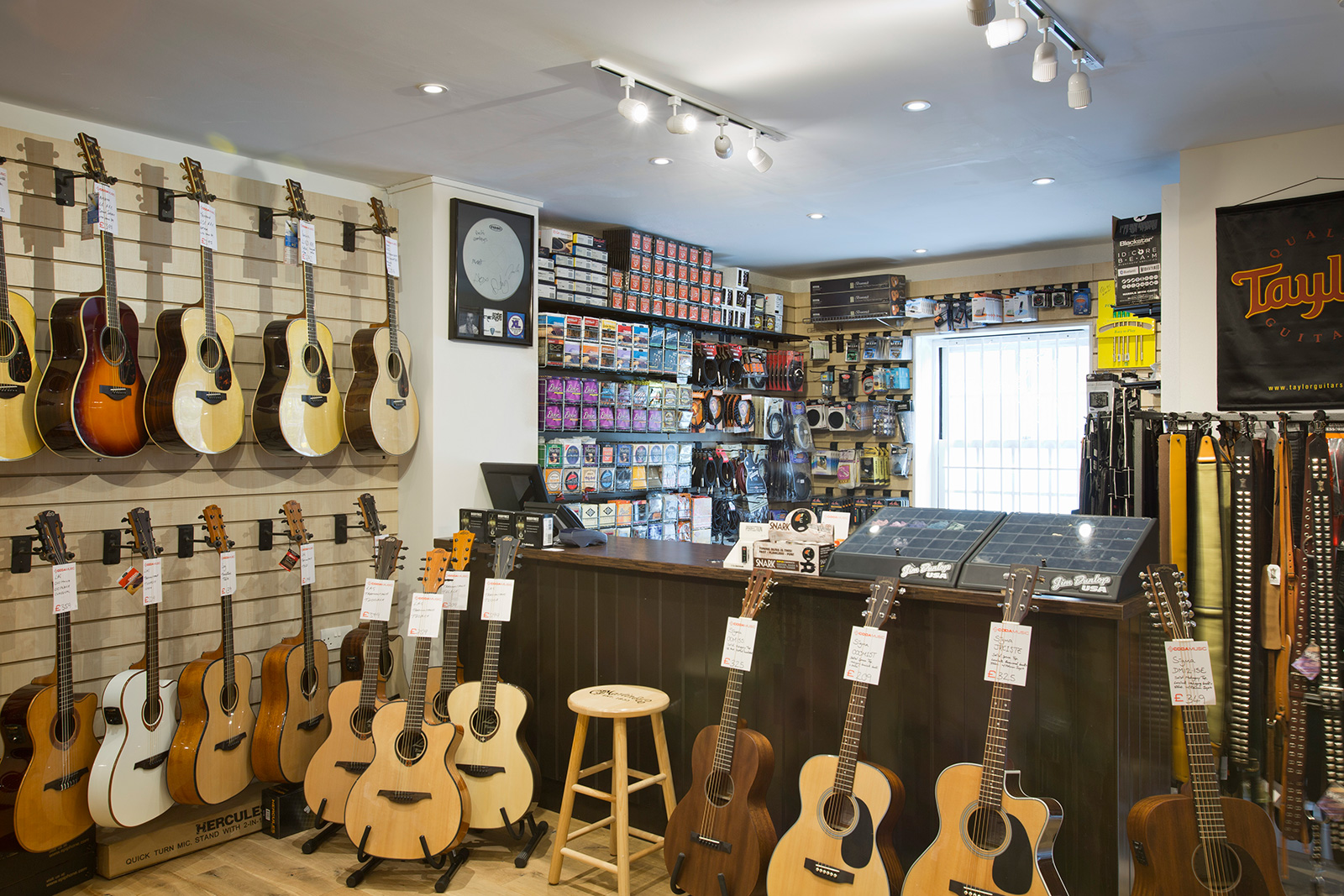 Acoustic guitars are a huge part of our business, to such an extent that we now have a completely separate showroom only fifty yards from our electric store...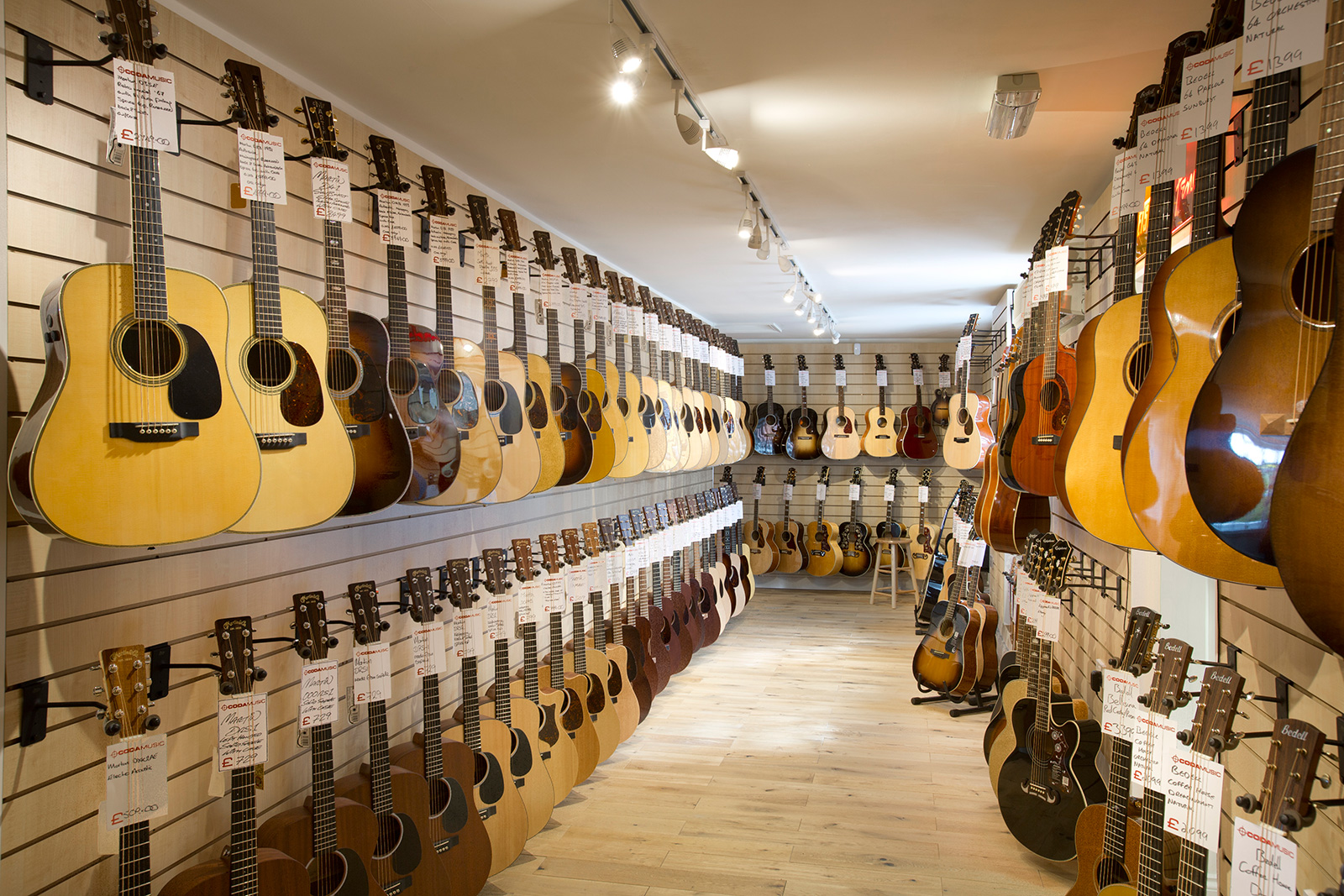 ...Two floors packed full of acoustic instruments from world famous builders including Martin, Taylor, Lowden, Collings, Bedell, National, Gibson and more, all available for you to play in a quiet and relaxed environment where you will not be disturbed by electric guitar players!
Online
Our busy online sales department, warehouse and service centre are also situated in Stevenage Old Town, close to the stores. Here guitars are thoroughly checked before dispatch by Jon Rickards our resident guitar technician who has over 35 years of experience setting up and repairing guitars. As well as offering a complete repair and set up service for your existing instrument, any guitar purchased from us can be set up to your exact requirement before it is sent….Just ask!